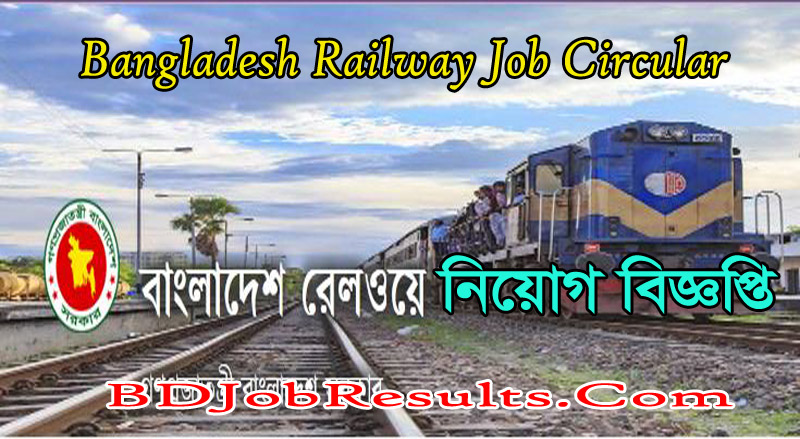 Bangladesh Railway Job Circular 2021: BR or Bangladesh Railway published a job circular 2021 on their official website. It is good news for unemployed people who interested to work Bangladesh Railway. If you are looking for BR job circular related information then visit our website BD Job Results
In this article, I discuss about BR job circular 2021 and also discuss how to apply, how to payment, application start date, application close date, post quantity, salary, job location, education qualification, etc. So If you are passed SSC then this job is for you. This job is entry-level. Read carefully the job circular then apply.
Bangladesh Railway Job Circular
Post Name: Trend Apprentices
Education Qualification: SSC (Secondary School Certificate)
Age: 16 to 20 Years
Salary: 8250-20,010/-
Application Date: 05/09/2021
Exam Fee: 100
Challan No: 1-5131-0000-2031
Bangladesh Railway Job Circular
How to Apply?
BR or Bangladesh Railway Job circular. The questions are how to apply. This job is not an online application. it is an offline job application. So download the application form and fill up and submit to the post office. Below the application form. Download the application form and print A4 size paper.
Bangladesh Railway Application Form
Are you looking for Bangladesh Railway application form then you are right way? Here we upload the BR application form as a JPEG image file. So you can easily download it. In addition print out and fill up the application form with necessary information. Then submit it by post office. By the way don't forget to share this post with your friend & relatives. At last thank you everyone.
Bangladesh Railway Admit Card
Railway admits card reach home to home by the post office. When Bangladesh Railway gets the application form with payment then they forward the admit card. So be carefully that you should be read the right address.
BR Result Published
BR or Bangladesh Railway result will be published when the MCQ/Written exam to be held. After complete, the exam result will be published within 1/2 month. So follow your website and share this post. Stay with us for the future ahead. Thank you for reading the post.